I was grocery shopping and saw some juicy pears last Friday. That gave me an idea for a pillow to add to my
Cherry Lane Jane
etsy shop! Then on Saturday I saw the
treasury
was opening in a few minutes. With my Pear Pillow cut out in front of me I knew just what kind of treasury it would be... a Pair of Pears! Here are the treasury and my recycled sweater pillow. How do they look?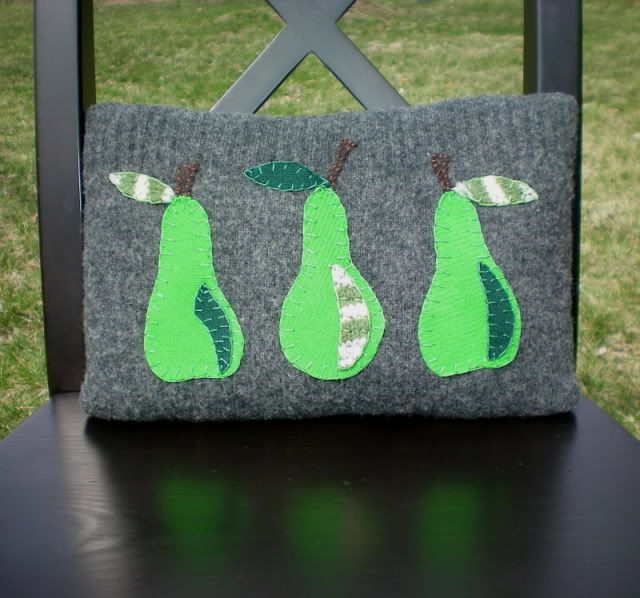 A Pair of Pears Treasury
Exciting News....
My Pear pillow made it into a treasury this morning. A Big thanks to Eleanor over at

eleanors.





Earth friendly