I woke up last Saturday with the idea in my head that I would spend the whole day in my pj's crafting! I was thrilled and as soon as I got up I finished a sweater pillow and listed it on etsy. Then the phone rang. It was my husband saying something didn't get delivered on the truck shipment at work. (we both work for the same company) The customer needed these boxes by Sunday and they were at least 4hrs away in Michigan. He was going to have to get in his car and go the 8hr round trip to get them. Then he asked me to join him ASAP and head to Michigan with him. We live in southern Ohio just north of Cincinnati.
Being a mommy of two great kids spontaneous trips to nowhere are very few and far between. Leaving to go to the grocery is hard enough. I thought to myself "why not?" and called my mother in law. She agreed to take the kids and within an hour I was packed and ready to take a road trip with my husband.
Along the way we decided to stop wherever and whenever we saw something interesting. We made it fun and the best part was we enjoyed each others company so much we didn't even turn the radio on the first half of the trip.
These are just a few of the fun things that two parents, who never get away, got a chance to see......
This is the courthouse in Findlay Ohio.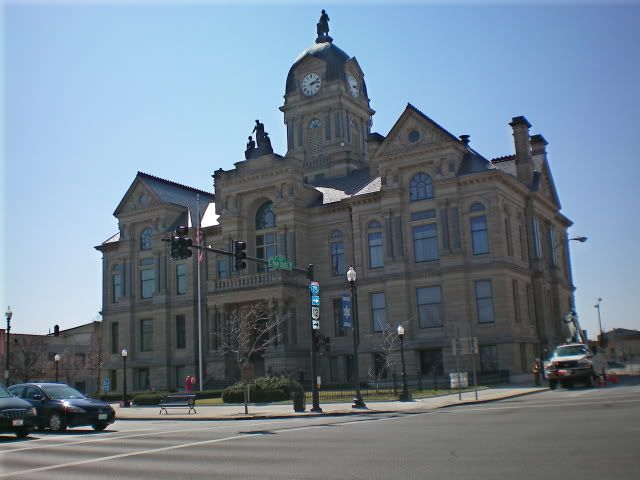 A Bride was getting her pictures taken out front.
Driving down main street there were some beautiful old homes. (these are all taken from the car so bare with me)
We also saw this gorgeous old church.
Then we say a big white ball off the highway and stopped at the exit.
It was the space museum and we got inside a space ship outside.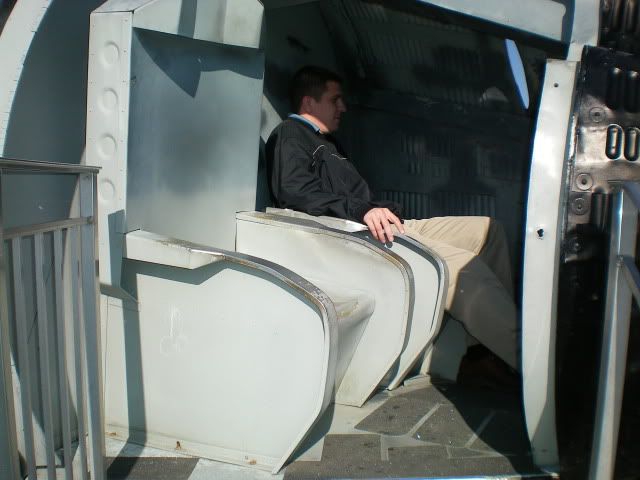 inside the capsule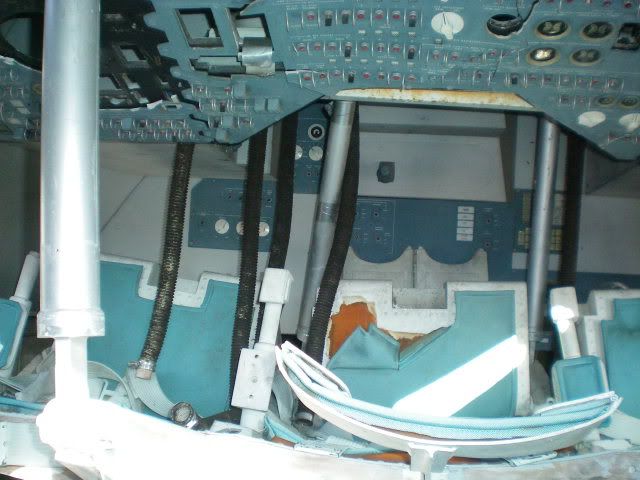 Dan isn't so good at getting me and the capsule in the same shot, but that's ok. lol
We also saw an orange airplane that John Glen flew before his space flight
Then there was the old shiny silver Denny's. I didn't even know there were any Denny's left.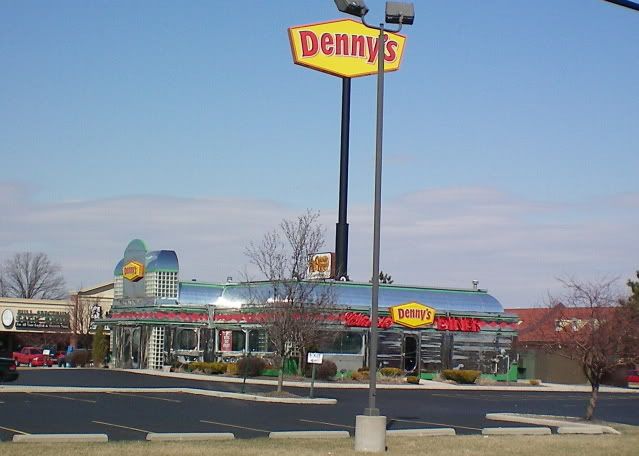 At the end of the day we stopped at the Outback Steakhouse and had the yummiest rib dinner! It wasn't all that thrilling, but for me "a home body" it was exciting to get out there and just hit the road for a little American road trip. Next time Dan asks me to go with the flow I just might take him up on it.