I am over my cold and back to creating...... Hurray!!!!
Whenever I hear someone say that an item is old, tattered, worn, and thus ready for the trash I know that there has to be something else we can do with it. My mother always crafted and she had a hug room of "stuff" in the basement. I too have acquired a room of "stuff". To my husband and father it is trash, but I am always finding a need for the things I have in that room. I have it semi organized and the door shuts so no one has to know it's there. There are trinkets, clothes, baskets, wires, pictures, magazines, and old quilts. None of it is garbage! I do throw away trash when I know it's trash, but treasures stay for a rainy day. If the kids have a project or this teachers calls and needs an activity for a party I am always ready with something to do. Plus in my spare time I can create wonderful things that I know someone will enjoy:)
I know you may see a stained old quilt with holes and rips as an unappealing thing that you would most certainly not snuggle up with, but someone took a lot of time to make that beautiful quilt. Usually with whatever scraps she could find. Then for many many years her family and friends kept warm and cozy with that quilt. They knew it was made with love and hard work for them. Now when I see that quilt or old blanket I know there is a part of it I can salvage. I can turn it into a pillow, pot holders, bowl fillers, table runners, coasters, etc. Then all that woman's hard work will still be appreciated and enjoyed all these years later. I have done this many many times and these are a few of my newest quilt recycled creations.....
All of these are for sale in my etsy shop
CherryLaneJane.
Shabby Chic Hearts Bowl Fillers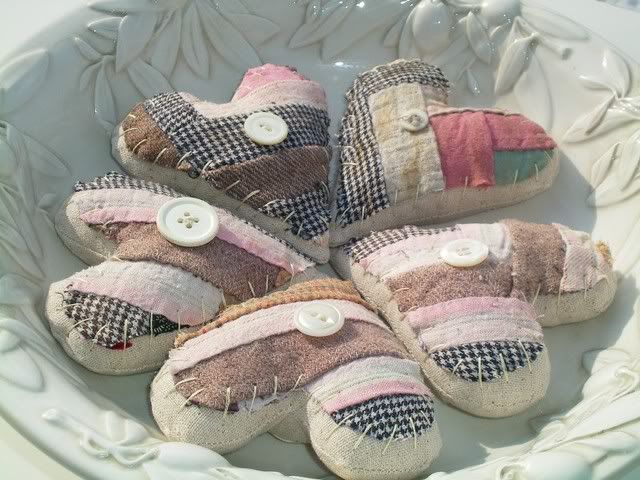 4 Vintage Quilt Coasters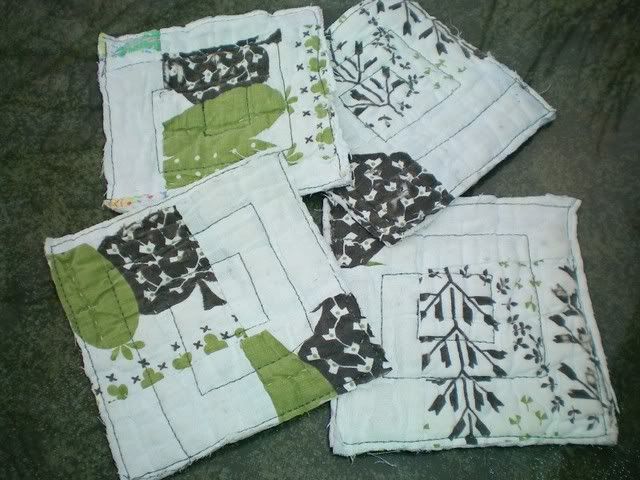 Antique Quilt Pot Holders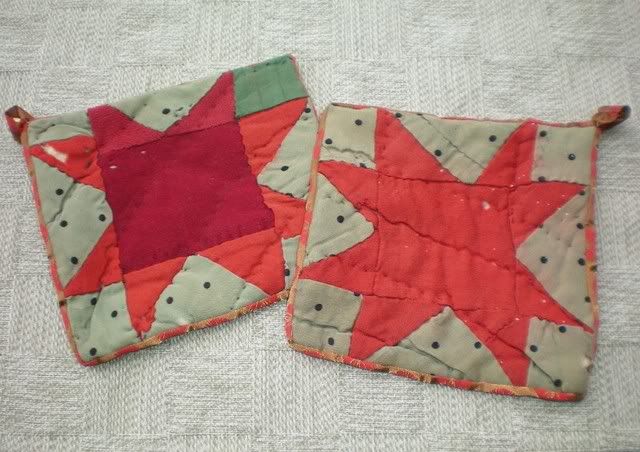 I hope next time you see an old quilt you will see it with loving eyes like I do!
hugs,Liz:)