So my question was.......
Do we use cloth napkins or pretty paper towels for Thanksgiving?????
I know my mother and grandmother would gasp at the thought of paper towels, but they are easy and they make them oh so cute these days. I let this thought go and went about my day.
There I was strolling the fabric store for some more thread (Not a big purchase, but still a very necessary one) when I saw this fabulous turkey fabric screaming at me "Liz buy me"...."wouldn't I make great napkins?".... Of course I am crazy and yes fabric talks to me, but besides that I knew that the switch to cloth napkins would be a fun one. I already know how to sew and this turkey fabric was screaming at me. Plus no trees would be hurt in the process. How could I turn this cute fabric down? I couldn't! I bought the fabric and made some cloth napkins. I have two sets of 6 for sale on etsy also. Didn't they turn out great?? Pictures not so much, but the sun is setting and I couldn't get it any better today so maybe tomorrow I will try again.
Plus I feel way better not hurting mother nature anymore than I have to! What are you planning on using????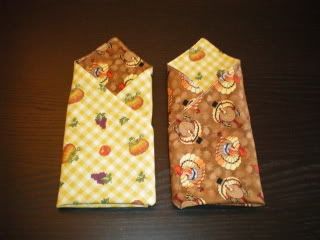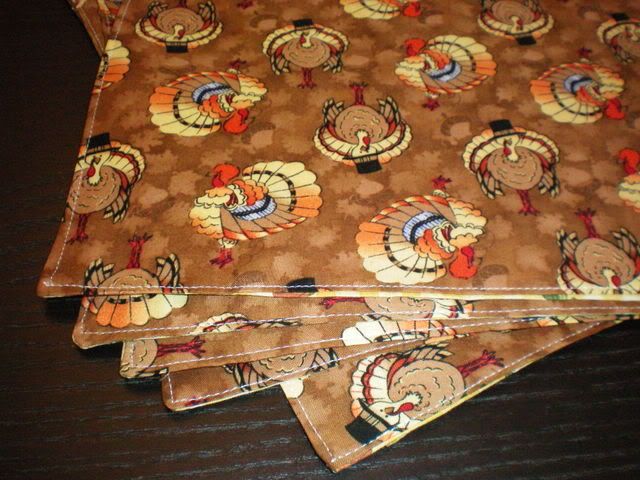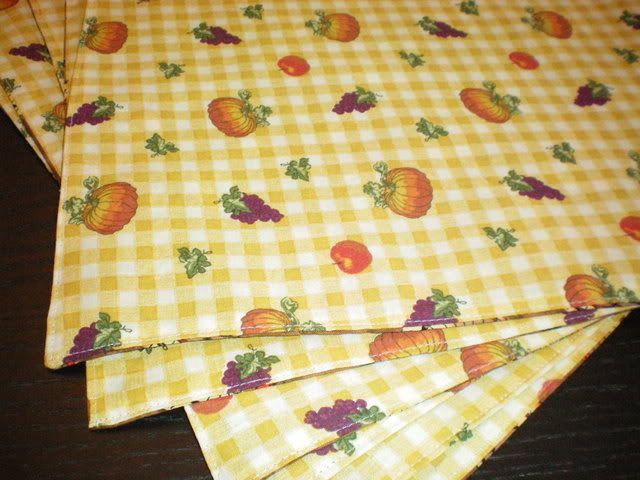 ___________________________________________________________________
I was also inspired to do a
thanksgiving treasury