We had a wonderful time camping this Labor Day Weekend! On the way there it rained terribly, but the sun came out and a rainbow guided our way to the camp site!
>
We set up camp immediately since the sun was setting and we started a fire.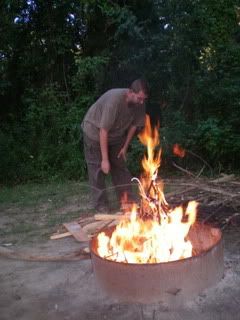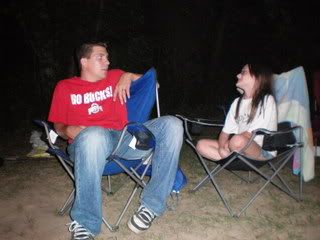 The boys made me smores. YUMMY!!!

I woke up the next day to pancakes and sausage. Thanks to my brother and sister! That is better breakfast than I get at home. Then we took the kids swimming at the lake.
This is my sisters and I chillin by the camper. The other pic is my daughter Halie and her Aunts.
We took a hike and found a swamp just a few hundreds yards from the campsite. My girl scout leader days kicked in and we identified trees and bugs and things.
The boys climbed trees and then we came upon this part of the woods that looked nothing like the Ohio Forest that I knew! It was almost like a forest filled with bamboo. These reeds were taller than we were and hollow like bamboo, but they were striped green and tan.If anyone knows what they are let me know! It was really cool. Could it be Bamboo??? Does it grow in Ohio? How would it have gotten there? I wonder....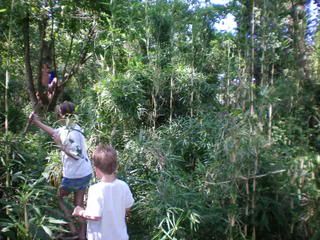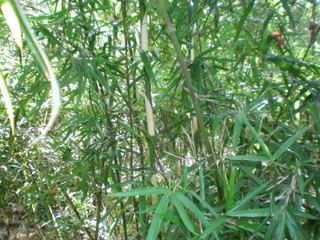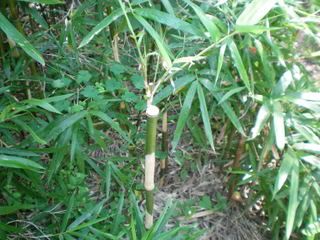 I got a 100 bug bites and didn't sleep well, but I would have to say it was a success! We laughed and giggled till the wee hours of the morning and we had no tv or video games for two whole days. It was the perfect way to end the summer:) The kids started school today so I will have my morning free from now on! yippeee