I always say I like vintage things, but I am not sure if this is what I meant. My husband found this beauty and brought her home. I had been asking for a fridge in the garage to hold extra things when my family visits and for drinks. I mean yes it's cool, but I am not running a mini mart in my garage. How old is this thing anyway???? Who knows! She runs loud and leaks condensation in a puddle on the garage floor. I really like the look of her, but it is yet to be determined if she will stay. ...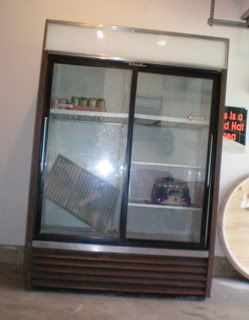 A "TRUE" vintage beauty!

On another night here at home my husband found a tiny toad and I mean as small as a penny. I came home form work to find the tiny guy jumping around on the kitchen floor. Yes we let him go, but before we did we took pictures!