I am starting my
FRIDAY FAVORITES
post. Every Friday I will pick some of my favorites from etsy and feature them here for you to see. Since this is my first one I thought what better topic for my Cherry Lane Jane Blog than Cherries! Enjoy and click on the links below to see these beautiful items!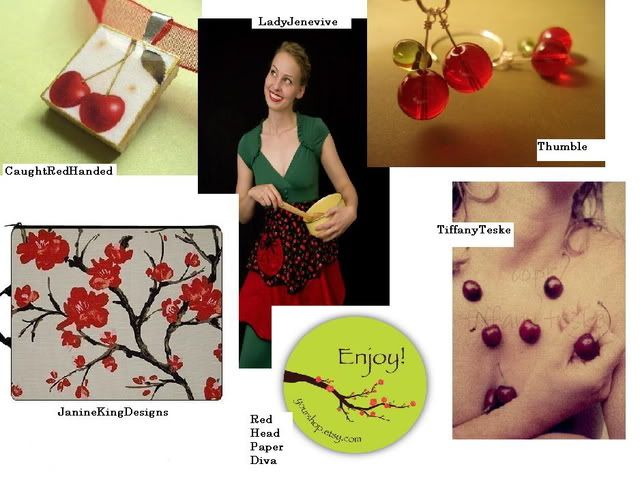 1. Sweet Cherry Earrings by:
Thumble
2. Cherry Blossom LAPTOP SLEEVE by:
JanineKingDesigns
3. Cherry Blossom - 50 Custom Etsy Shop Stickers by:
RedHeadDivaPaper
4. Cherries on Top Series Original Polaroid Image Transfer by:
TiffanyTeske
5. Bowl of Cherries vintage reproduction apron by:
LadyJenevive
6. Cherry Vintage Pendant Necklace by:
CaughtRedHanded
Stop by next week for more beautiful Friday Favorites!