I picked just a few things from the garden and decided to make a very yummy rice out of it. I turned some boring plain brown rice into something my children and husband actually ate!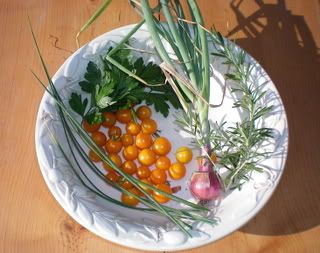 It was Simple really.... While boiling the water for the rice I added the rosemary. When the rice was ready to be added I took the rosemary out. Then I added some brown rice with the package directions. When the rice was done I added 1/2 cup of asiago cheese, a hand full of cherry tomatoes cut in half, a small shallot diced, some chopped parsley and chives, salt and pepper, and then it was done!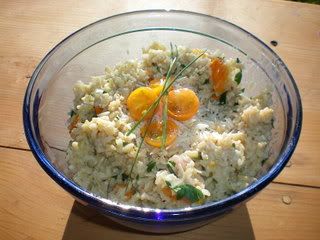 It was a yummy side dish to go along with our BBQ Chicken, Green beans, and Pineapple.